Kyohei WATANABE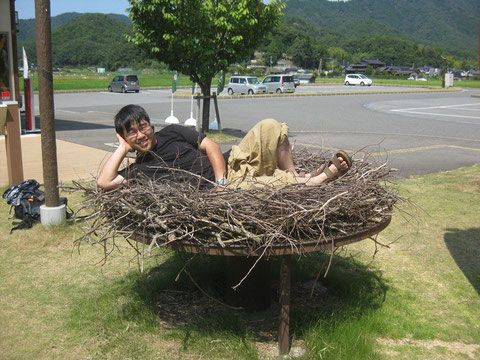 Birth:  7  June 1986
Age: 29
2013 April ~
Curator of Entomology
Kanagawa Prefectural Museum of Natural History
Iriuda 499, Odawara, Kanagawa 250-0031 
~ 2013. March 
① Ph. D. student at Kobe University
Laboratory of Insect Biodiversity and Ecosystem Science
Graduate school of Agricultural Science, Kobe University
1-1 Rokkodaicho, Nada, Kobe, Hyogo 657-0013, JAPAN
(Supervisor: Prof. Kaoru Maeto)
② The Research Fellowship of the Japan Society for the Promotion of
Science for Young Scientists (JSPS-DC). (2011. April ~)
E-mail addresses
① himebati-love[at]hotmail.co.jp (This address is recommended)
② ichneumonidae-k-wat[at]mail.goo.ne.jp
The address "51090021[at]nodai.ac.jp" is not available now.
INTERESTS
My main research interests are in the taxonomy, systematics and phylogeny of the Ichneumonid wasps especially the Ophioniforms subfamilies. I am also interested in the development of identification system for Asian Parasitoid wasps.
Recently I study taxonomy of the subfamily Banchinae, especially Glyptini. And I prepare the future study of one of difficult group, subfamily Campopleginae. 
→ New taxa described by Kyohei Watanabe.
PUBLICATIONS 
PDF reprints  (in part: request of other PDFs are welcome!)
WORK IN FOREIGN COLLECTIONS
2014 October
General Station of Forest Pest Management, State Forestry Administration* (China, Shenyang)
2012 September to October
Zoologidal Institute of Russian Academy of Sciences * (Russia, St. Petersburg)
Naturhistoriska riksmuseet (Swedish Museum of Natural History) (Sweden, Stockholm)
Natural History Museum *  (UK, London)
2011 November 
American Entomological Institute *  (USA, Florida)
COLLECTION
The ichneumonid collection of our museum is here.